The Criterion Information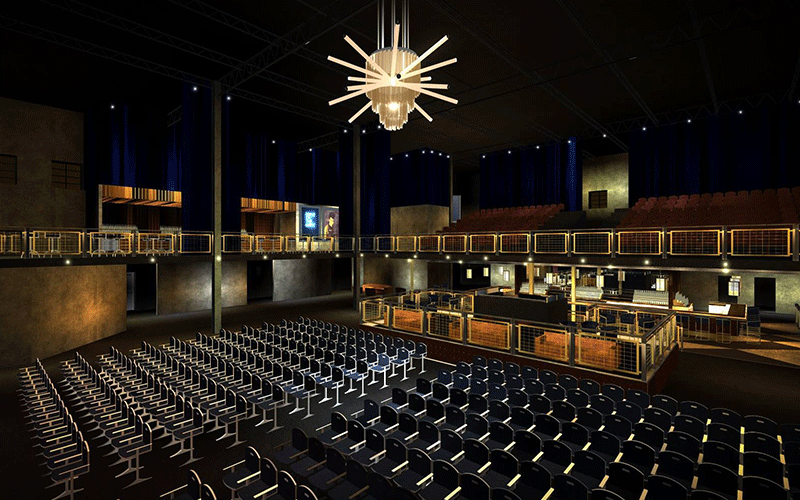 Who knew that The Criterion would become such an important part of Oklahoma City's entertainment life. But ever since it first opened to the public in 1921, it had quickly cemented its place in the hearts of theater-goers in the city. It first opened to the public for $700,000 as one of downtown Oklahoma City's most ornate theaters. It featured designs that had never been seen before in the city and a style that was undeniable from the moment a guest walked through the front gate.
And it remained so for over 50 years until the theater first closed in 1973. But when it reopened, the theater regained its former glory in a large way and has played host to Grammy-winning rockers, country music superstars, and some of the biggest pioneers in Jazz music to date. And it celebrates this heritage with a diverse and impressive range of performances every year.
The Criterion Today
Today, the venue located in East Bricktown, is a wonderful theatre can hold around 4,000 concert goers for most events. And it's better than ever at delivering stellar entertainment thanks to a partnership with the world-renowned Live Nation that helps them book the best shows for their guests. And this partnership keeps the venue's reputation for diverse and well-known acts that play to sold-out crowds. And they also feature a variety of comedy shows and live events to deliver that top-shelf entertainment that theater-lovers prefer.
And the best part is that the venue is close to a wide variety of five-star restaurants and dining experiences, which has made it a popular destination for visiting tourists as well as travelers passing through Oklahoma City. And that commitment to being part of a total entertainment experience is what makes The Criterion one of the hot spots around.
More The Criterion in Oklahoma City information:
Ticket Policy:
Read about our recommended ticket marketplaces policies and authenticity guarantee.
Seating Map:
View the The Criterion in Oklahoma City seating map and learn about various seating sections.
Parking Information:
Read information about the The Criterion parking availability.