The Criterion | Oklahoma City, Oklahoma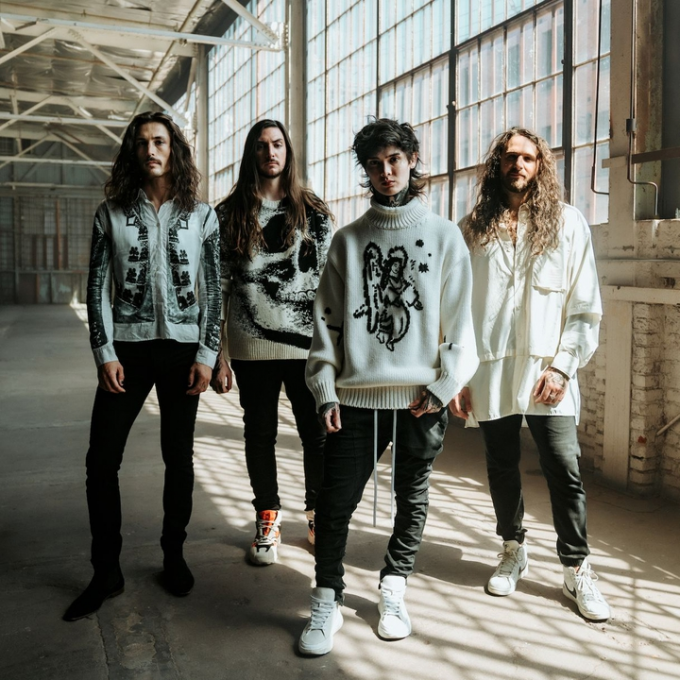 If you chose to anywhere on Saturday 30th September 2023 then you may be thinking about going to the iconic The Criterion to see Polyphia for a live show! But you don't need to make a wish to catch this limited-run musical event, because this outstanding performer is coming to Oklahoma City, Oklahoma! Fans will tell you that Polyphia brings unrivalled talent, outstanding energy, and greatest stage presence to every performance, making sure that you have a truly unforgettable experience. Even if you have seen Polyphia live before, then you may be surprised by how awesome this musical event will be. So don't miss out! To get your tickets today, click the Buy Tickets button below.
Heads up, OKC! Who's ready for the slickest, most smokin' sound explosion this side of the Mississippi? POLYPHIA is storming into town, and your only survival kit is a ticket to their concert! Tour rocking into The Criterion, Oklahoma City on September 30, 2023!
This ain't your grandpappy's rock show, dudes and dudettes. This is POLYPHIA, and they're here to set your auditory nerves on FIRE. These boys know how to shred that stratocaster, twist that bass, and thump that drumkit with a BLAZING passion that is totally off the charts! They've got stuff so fresh it'll make your head spin. POOF!
Polyphia's immaculate blend of progressive rock, R&B, and EDM elements earned them a spot in the hearts of fans worldwide — that's GLOBAL LOVE baby. In 2018, their album "New Levels New Devils" topped Billboard's Heatseekers Albums chart. Yowza!
Critics can't get enough. Fans are ready to explode. You think you know music? Nah buddy, you ain't heard NOTHING yet! This band's live shows are a sonic big bang. A veritable feast of tight rhythms, soaring melodies, and face-melting riffs. The adrenaline rush oozes into your brainstem and BOOM, your world shifts off its axis! This is POLYPHIA, and they are about to rock your socks OFF!
Now let's talk about The Criterion, our culture-filled venue in the heart of OKC. This ain't no run-of-the-mill amphitheater. Nope, it's an acoustical wonderland, where every note becomes an experience. It's where good music comes to become LEGENDARY. It's a hub for music fanatics, boasting top-tier sound quality and an ambiance that makes you feel like you're on cloud nine. Plus, they've got brews and bites on deck to turn it all the way up!
So, to recap: you, Polyphia, September 30th, The Criterion—think you can HANDLE it?
Well then, get those digits flying and snatch up those tickets before they're GONE! This is the show you'll brag to your grandkids about. The concert that'll spawn legends, tales of a night when Polyphia made OKC the pulsating heartbeat of pure sonic glory! Ready to witness some sweet symphony that'll blow your mind and steal your heart? Get your TICKETS Now and LET'S BRING DOWN THE HOUSE! Don't just be in the know, be in the SHOW! Your future self will thank you.