The Criterion | Oklahoma City, Oklahoma
THE TIME HAS COME to enjoy greatness as Hozier, the Irish singer and songwriter, performs in 25 cities across North America beginning September 9 in St. Louis and ending November 4 at the Hollywood Bowl in Los Angeles. Hozier will give fans a night to remember with his electrifying performance, which will have incredible music from fan favorites to brand new material too. Hozier's perfect blend of powerful vocals and awesome stage presence are sure to draw huge crowds, so expect a rush for tickets. Fortunately, they are on sale now for the show at the The Criterion, which will be held on October 11, 2023. Click the "GET TICKETS" button up top to avoid missing out and secure your admission right away. Don't forget to tell all of your friends too, so you can party with them as well. All you have to do now is mark out the date on your calendar and start counting down the days.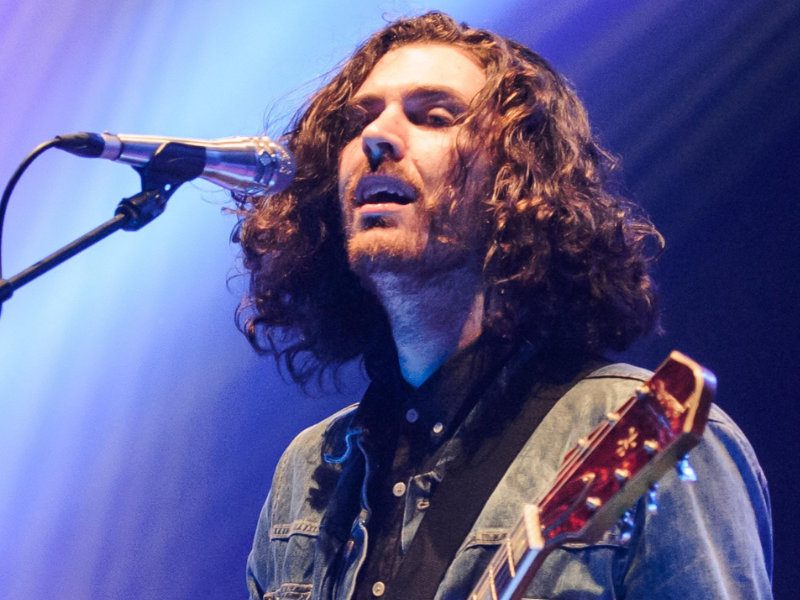 Hozier's signature sound incorporates soul and blues with a hint of folk and gospel to honor his rural upbringing. The release of "TAKE ME TO CHURCH," a song he recorded in his parents' attic, marked a turning point in his life. Like many creative endeavors, he had no idea the song would launch him into international STARDOM. It's been verified as diamond by the Recording Industry Association of America and is currently the 30th most streamed song on Spotify. He's one of the most in-demand musicians working today thanks to his Grammy Nomination and the inclusion of his work in video games and films.
His mighty voice and natural emotion are what initially attract fans to his music, but it is the insightfulness of his lyrics that set him apart. His music captures the challenges of human emotion, from love and loss to social turmoil, making him an approachable and relatable figure. He stands out from the crowd because he doesn't sound like any other modern pop artist.
Fans praise his ability to connect with them on an emotional level, and he routinely performs to sold-out arenas and stadiums. His upcoming tour and album, both titled Unreal Unearth, are positioned to be his most successful to date.
He hasn't dropped any new music since his 2019 album WASTELAND, BABY!, so the release of the EP Eat Your Young, which includes three brand new songs, has fans going nuts. His influence on the music industry as a whole will be felt for years to come.
Seeing Hozier perform in one of the most recognizable venues in North America is an opportunity few will ever have, so BE sure to get yourselves there. The tour is going to be amazing, but the show at the The Criterion on Wednesday, October 11, 2023, will be phenomenal owing to all the amazing facilities and its ability to cater to sold out crowds. Click the "GET TICKETS" button up top to purchase your tickets now, but don't delay, fans have already started buying up the remaining seats.