The Criterion | Oklahoma City, Oklahoma
HARDY has announced a new album and tour for 2023! This is his first album released since 2020. The new album, and tour also entitled "the mockingbird & THE CROW", will be released on January 20th 2023. 3 songs from that album have already been released, including the 5-minute title track. The tour will take this American country singer and songwriter around North America, beginning in Indianapolis, Indiana in February, and finishing in Irving, Texas at the end of April. Performing live at The Criterion on Friday, April 28th 2023, this is one show you do not want to miss! Get your tickets now!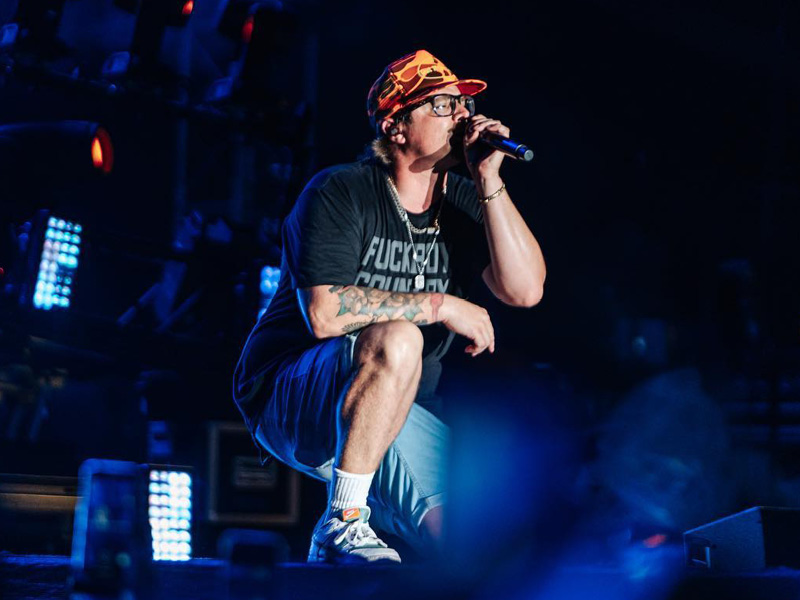 Born in September 1990 as Michael Wilson Hardy, this talented artist has always had music in his life. Listening to music with his father whilst growing up stimulated his passion for music, but he did not pursue it fully until he was older, and at university he got a degree in songwriting. Moving to Nashville, Tennessee, he began co-writing for others, and then eventually releasing his first E.P. in 2018.
Co-writing with Blake Shelton, he was nominated for various awards in 2019 but only winning his first award in 2022, named as the Academy of Country Music's 2022 Songwriter of the Year.
HARDY has released 3 songs from his latest album, "the mockingbird & THE CROW", "TRUCK BED" and 'here lies country music'. This album has been described as "half country, half rock", mixing both genres together. Also included will be the previously released duet "Wait in the Truck" which features Lainey Wilson.
The long-awaited "the mockingbird & THE CROW" tour which is beginning in February 2023 will also include Jameson Rodgers and Blame my youth. Filled with expressive songs, and well written, clever lyrics, this is one concert you need to experience! Tickets are on sale now, get yours today!